FIND YOUR VOICE. VOICE YOUR SOUL. HEAL THE WORLD.
Learn how to become the truest expression of yourself.
Companies we've worked with








Ready to discover your life's song in 5min?
The voice is the seat of our power.
So why have so many of us been shut down, disempowered and inhibited in our expression? Why are so many of us scared to sing?
Through our programs and courses, We are on a mission to create a safe space for all voices to be heard.
we believe there is a song inside of everyone.
This is my brother, Thorald.
He has helped hundreds of people reconnect to the home of their whole body instrument and reconnect to what it feels like to be alive and embodied.
It wasn't always this way for him. He almost lost his life to an extreme case of OCD and claims feeling disembodied and disassociated from his life.
read more
One day, in a crucial moment, he made a choice to come back home, trusting that he can withstand all of the emotions and feelings, many of which were triggers and false alarms in his survival system, and still come home to his center and live his life anyway.
He found his voice when he learned he could draw new boundaries with the small voices in his head. He reclaimed his voice and integrated it into his life as his vocation.
He now is a stand for others to come home to their authentic voice.
This is my brother, Isaac.
He is a collaborative artist, musical cosmologist and coaches people to courageously step into their musical gravity and unleash the healing power of their story through song.
After hearing a voice as a kid that told him ' you will sing', he is now a passionate seeker of the gifts of people's life stories that are bursting to come out.
read more
For Isaac, music is living in the architecture of life itself, everything in the universe is singing itself into being. He connects to the source through improvisation and illumination, singing is a way of living true and whole.
He is focused on exploring the receptive side of the human voice, where deeper listening brings expanded expression.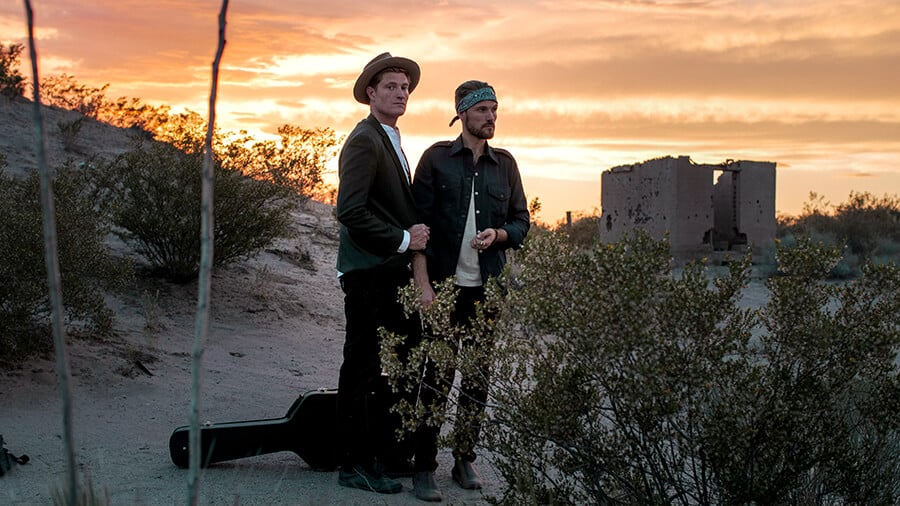 Media Reels & Press
We don't wanna brag too much about us, because this page is for you, but here you'll find our latest news & press releases
Bravery & Confidence
"These boys push you just beyond your comfort zone to a place that makes you feel brave and confident. They helped me find my voice. I'd give anything to experience this journey again and again. You come out a new person musically and beyond."
— Nikki Reed, Hollywood actor
Changed my life
"Their work changed my life."
Beth Behrs, Hollywood actor
Liberation in all areas
Working with the brothers was — hands down — the seminal transformative experience of my life. Before our work together, I had a voice and a message and pain trapped inside of me that I never thought would reach the world. Now my big dream (and my gift!) doesn't have to die inside of me. I am forever grateful.
– Justin Michael Williams, Author, Speaker and Recording Artist
Exhilaration & Deep Fulfillment
"To say that working with the Brothers was "life-changing" is barely the tip of the iceberg of the joy, exhilaration, edginess, pride and deep fulfillment I experienced."
— Bruce Cryer , transformational leader, and former CEO of Heartmath
Unleashed!
"The Brothers took me from someone who's true voice might've forever remained trapped inside her to a singer and songwriter who can now call herself an artist."
— Sadie Nardini , Ultimate Wellness and Yoga Expert

Encouraging & Kind
"Though singing and songwriting were my first love, I'd sadly left them behind when my life flowed in other creative directions. Yet Isaac and Thorald breathed melody and lyrics back into my heart and soul by taking me under their angel wings and mentoring me home again to my own artistry. The lyrics that have poured out of me under their encouraging and kind care are the best I've ever written, and the songs we're creating together make me feel whole, happy and blessed beyond measure."
— Katherine Woodward Thomas, NY Times Bestselling Author of Calling in "The One" and Conscious Uncoupling

Our Global CommUNITY*
*The emphasis lies on unity.
With over 2500+ members strong collective, we gather some of the most spectacular human beings on earth – it's time for you to join them, make some friends & find out how finding their voice changed their lives.
Join our Community on Facebook
Join our Free Virtual Choir Calls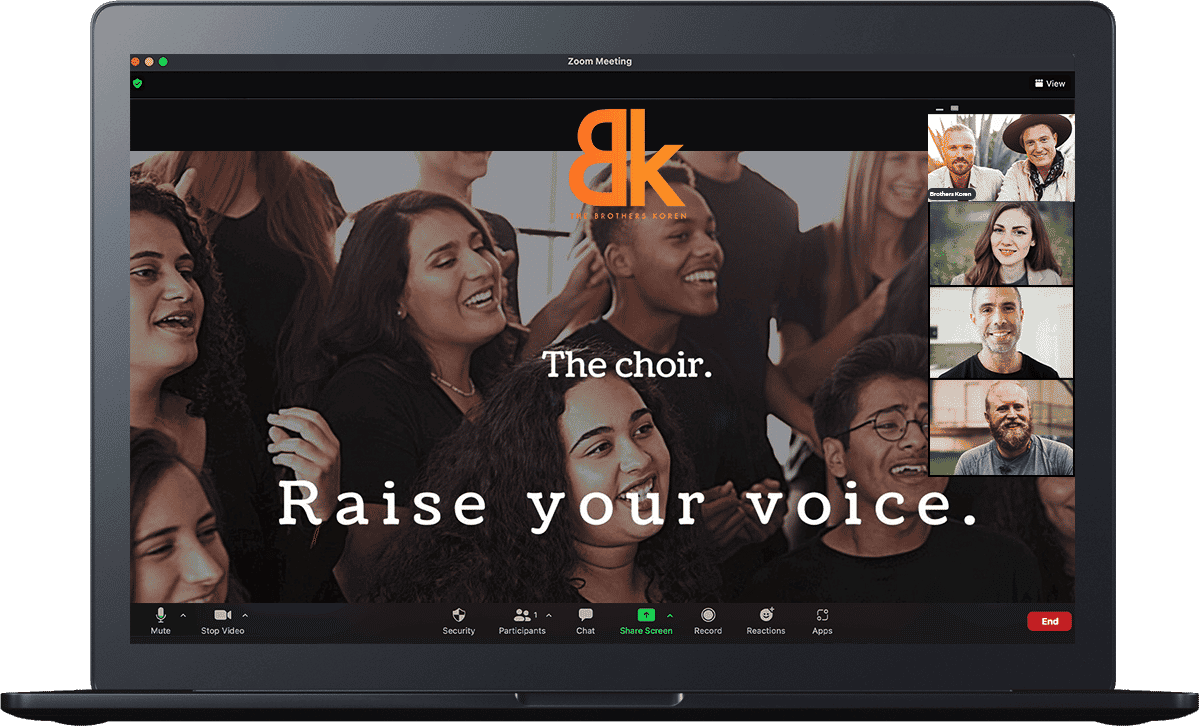 What we offer
Ready to journey with us? We offer a multitude of ways to work together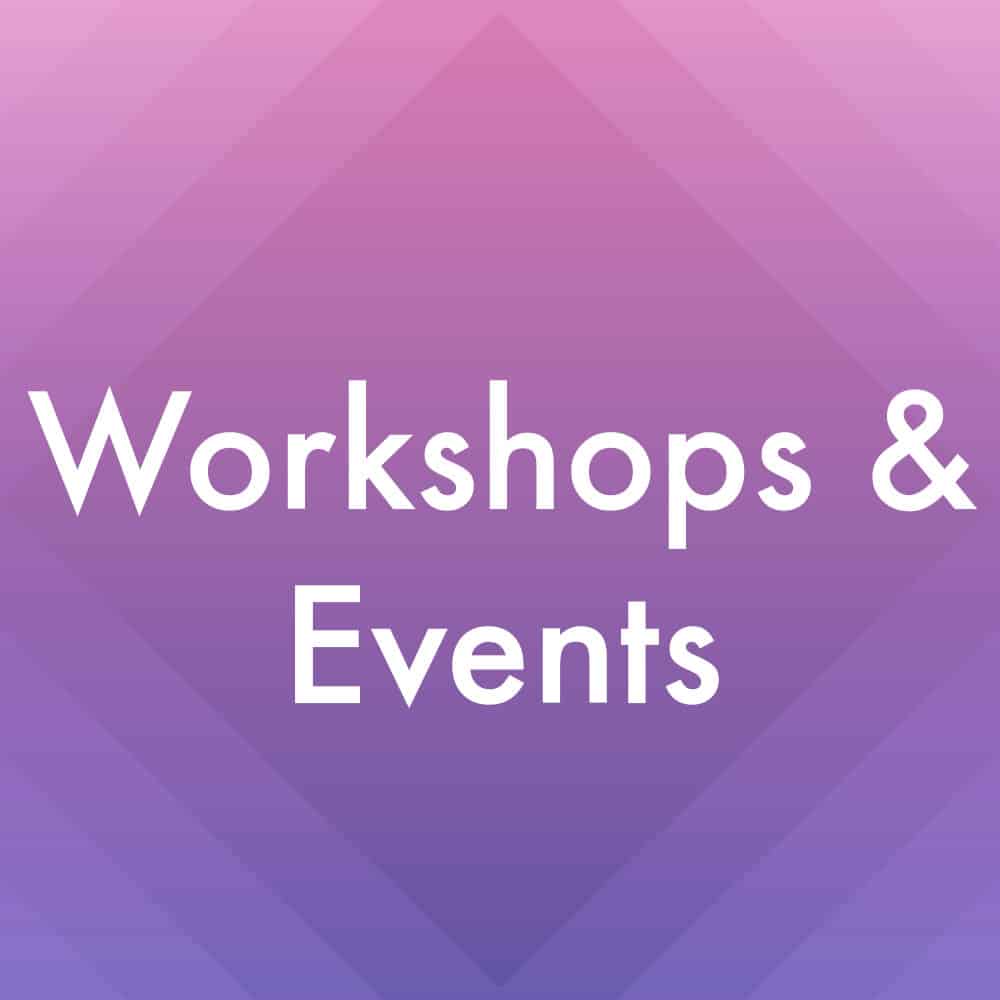 Our Offerings
With all things going on in the world, we can easily forget about ourselves.
We've created these containers to re-discover your True Self – have fun discovering & take your time, only you know which program/path is right for you.
A weekly membership community for the safe exploration of voice and creativity through song (no experience necessary)
A weekly membership community for the safe exploration of voice and creativity through song (no experience necessary)
An 11 week virtual voice deep dive, exploring the transformative power of embodied singing!
Shower singers & I 'cant' singers welcome (no experience necessary)
Also available as 1on1 Program
A 6-month private or small group coaching quest to Discover your Big Voice and Yourself in song. (no songwriting experience necessary)
A 6-month private or small group coaching quest to Discover your Big Voice and Yourself in song. (no songwriting experience necessary)
Ready to unleash yourself?
Then come work with us – we have a plethora of methods & tools ready for you to dive into and express yourself.
You can either put that choice off to "Someday" or "Now" -the choice is yours.*
*we have a feeling that "Now" sounds so much more exciting?!
Sing & Create Someday
You can leave this page
And continue to silence
And shut down your voice
Letting inhibitions steal away
Your powerful expression awaiting you
Can't decide yet?
We don't want you to leave empty handed!
Click here for our
FREE PDF Audio-Journey
to discover your life's song